Your Life/Manage
Online Services
Your day is busy... we get it
We know your challenge - and happily offer some help. Just jump online whenever time permits and manage your accounts, pay your bills, transfer funds, make payments to anyone and more at your convenience.  You can even open new savings or certificate accounts online. We've compiled a lot of our frequently asked questions, and instructions on how to perform various tasks are available for each of our eServices.

Additional resources to help you navigate eServices:
YouTube Videos - View instructions or learn about our newest eServices
Learning Center - This section is filled with tips and tricks on all of our various services
eBranch - TLC has a new "virtual" branch that specializes in eServices.  If you can't find what you're looking for or would rather talk to a "live" person, please reach out to our eBranch by securely messaging them within online banking or by calling - (517) 263-9120.


Pay your bills automatically.
Zelle® Person-to-person payments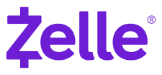 Zelle® is a fast way to send and receive money with the people you know and trust.

A secure channel to talk to us about important matters.

Set up alerts to monitor account activity.

We make it easy to send money to any TLC member.

NEW!  A financial management tool helping you realize your dreams

Access your monthly account statements quickly and securely.

Online Banking has never been so convenient!