Your Life/Manage/FAQ
Miscellaneous FAQ
Frequent Questions - Miscellaneous
You can place a stop payment on a single check or a series of checks you've wrote or lost in online banking.  Go into your checking account clicking the blue stop payment icon.  Follow the prompts and click submit.

If you wish to stop an ACH transaction (automatic debit) from your account, you must contact the credit union. 
*Stop payments can only be completed in Online Banking.
You can skip a payment on eligible loans through Online or Mobile Banking twice a year whenever it's is convenient for you.
Login to Online Banking from TLC's home page at
www.tlccu.org
. Once you've logged in, click on
"Payments" in the sidebar menu.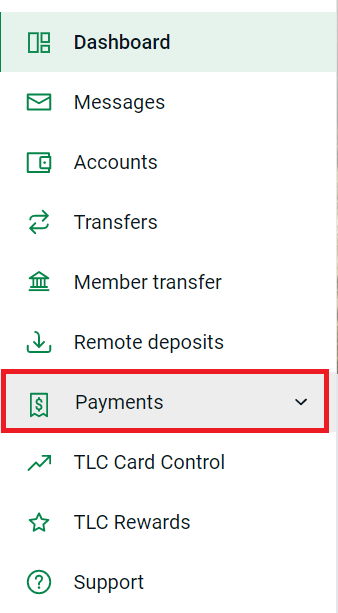 Then click on "Skip a Payment."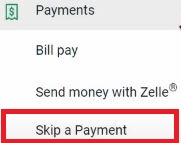 Select the eligible loan you would like to skip a payment for and click "next" at the bottom of the screen. 

Select the share  for the loan payment skip fee and click "next" at the bottom of the screen.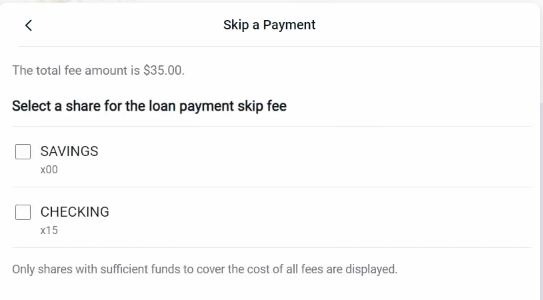 Read the terms and conditions and verify the loan skip information. Click on "agree" at the bottom of the screen.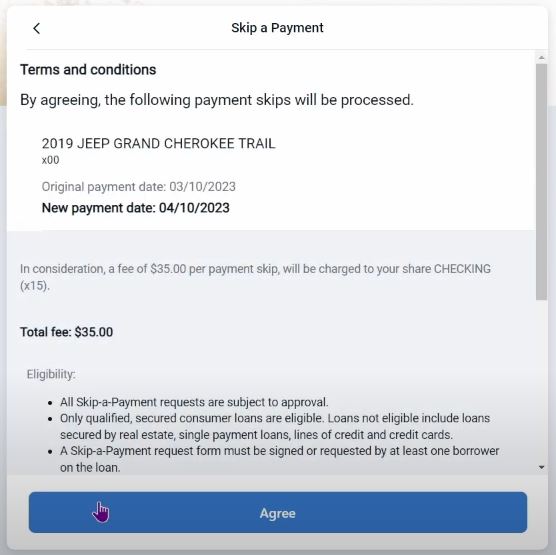 Once you have completed all the steps you will see a completed screen. Click "done" at the bottom of the screen. You have now skipped your loan payment.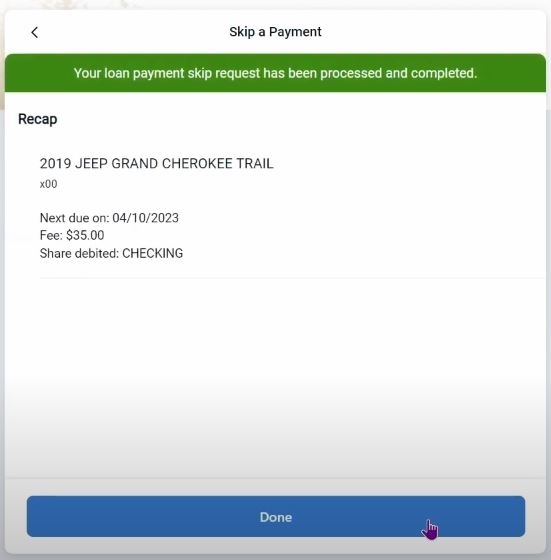 TLC offers a single-sign-on to the TLC Rewards website.  When you log into online banking simply click on the link on your dashboard.  There is no need to remember a separate password as you are instantly logged into the system.  Shop to redeem
your debit/credit card points for  merchandise, travel, gift cards, event tickets, charitable donations and more.
TLC offers a single-sign-on so that you can log into online banking and click on the "reorder Checks" button located on your checking account page.  You'll be instantly logged into your accounts where you can see your last check order, shop for different styles or accessories and place your order.  Your account will be debited for any charges and your order will be securely mailed to the address on your account.

Currently TLC gives you the ability to open a savings or certificate account online.  To open an account, you will find the "add account" link by clicking on your name in the lower dashboard/menu.  Follow the prompts to walk you through opening and funding your account.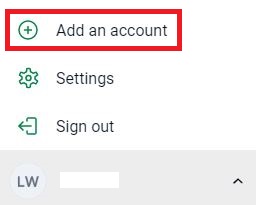 Applying for a loan is available 24 hours a day by visiting our web page at
www.tlccu.org
.  For your convenience a loan application link is available under "accounts" in online banking.

You can also contact a TLC loan officer by phone, in person at any one of our branches or through e-mail.  Applications may also be submitted by many dealerships when you use TLC's Direct Dealer program.  Whichever way of applying you prefer, TLC is available to assist you with your financing needs.
7. Where is my account number and TLC's routing number?
Your 13 digit MICR account number can be found under "Details" for each share account.  TLC's Routing number is directly below the account number.  #272485291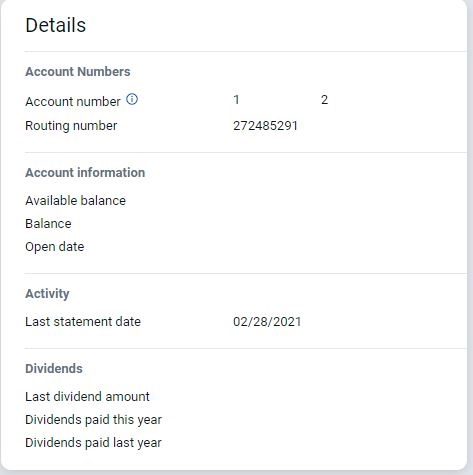 eNotices for  can be found by clicking documents (taking you to the same place as eStatements) and then clicking on the Important Notices tab.  Popular eNotices include renewing certificates, overdraft, etc.
9. Can I toggle between accounts while in Online Banking?
Yes, accounts can be linked so that you may toggle between different accounts. If you are interested in this eService please message the credit union within online baking or mobile banking, call (517) 263-9120 or stop into any TLC Office.
Certain restrictions apply. 
10. How do I toggle between accounts in Mobile Banking?
Start at this screen.  Before entering your code, click the down arrow.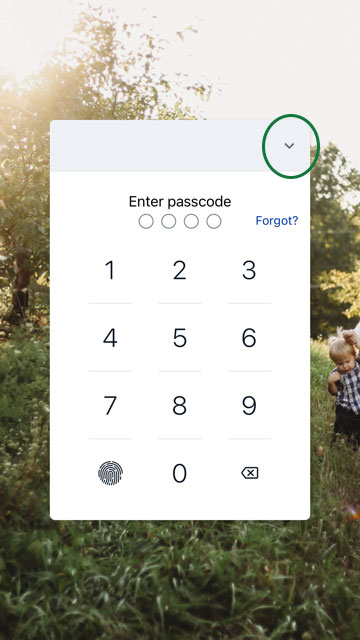 Click on "Add profile"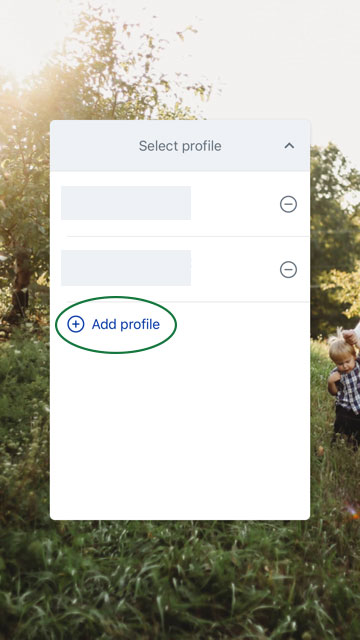 Enter your log in information for your other account.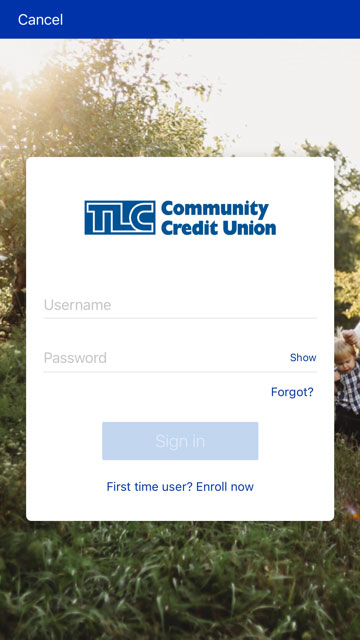 To toggle between your accounts, click on your profile link in the menu, then "Switch Users."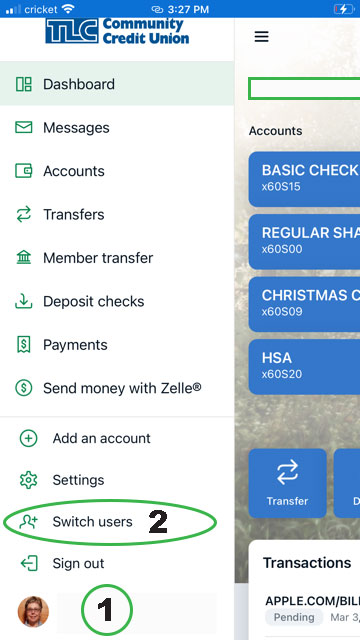 To toggle between your accounts, click on your profile link in the menu, then "Switch Users."
Online Banking: Enroll Reset Username/Password
Online Banking:  Account Transfers
Online Banking:  Check Images, Stop Payments and Message Us
Online Banking Account Alerts
Your $ Manager
TLC Mobile Pay
TLC Card Control

Don't see your question?
We'd love to hear from you!
Please do not enter your account number or social security number.  If you need to send account information we urge you to use the secure form inside online banking or contact us at a branch location. (517) 263-9120.